Guess Inc. accoglie due importanti new entry
Guess Inc. accoglie due nuovi nomi in seno al suo team di management: a unirsi alla società sono Chet Kuchinad, come Chief People Officer e Amber Tarshis, come Senior Vice President Marketing.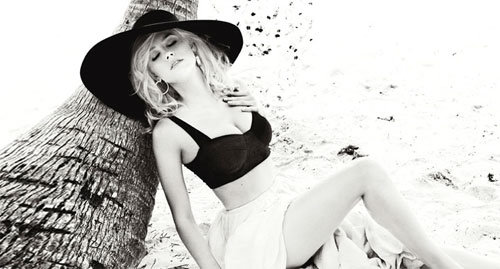 Guess, campagna primavera-estate 2012
Kuchinad è entrato Guess il 1° febbraio 2012 e riferisce al CEO
Paul Marciano
e al consiglio di amministrazione. In questa carica guiderà tutti gli aspetti legati alle risorse umane della società con particolare attenzione al talento, l'impegno, lo sviluppo organizzativo e della leadership.
Kuchinad, laureato con un master in statistica presso la Marquette University, ha ricoperto nella sua carriera ruoli di alta dirigenza in Nike e Starbucks Coffee Company.
Amber Tarshis, entrata nealla società il 13 febbraio 2012, nel suo ruolo, si occuperà di tutti gli aspetti legati al marketing, compreso il retail marketing, la gestione delle relazioni con i consumatori, eventi speciali e social media. Riferirà a Nancy Shachtman, presidente del Nord America e lavorerà a stretto contatto con Paul Marciano per sviluppare e eseguire le strategie di marketing della società.
Nella sua esperienza la Tarshis, laureata presso l' University of Pennsylvania con un BA in inglese, vanta ruoli di rilievo presso marchi ben noti come
Warner Bros
Entertainment,
Puma
e
Victoria's Secret
, dove ha ricoperto il ruolo di Senior Vice President Marketing. Recentemente ha lavorato come Chief Marketing Officer di The Hub TV Network, una joint venture tra Hasbro e Discovery Communications, Inc.
Copyright © 2021 FashionNetwork.com Tutti i diritti riservati.